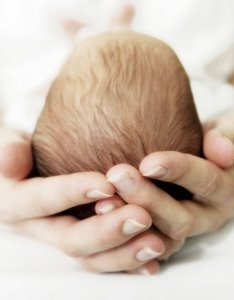 Please note I am not currently working as a doula due to the high demand of Calmbirth® Classes.
Launceston Doulas: Krista – 0438 272 404  OR Bonnie – 0439 975 516
The Greek word doula means, woman caregiver, supportive and loving.
A doula provides the woman and her partner with continuous emotional support, physical
comfort and assistance in obtaining information before, during and just after birth. A doula
has been shown to reduce the need for caesarean section, shortens the length of labour,
decreases the pain medication required and enhances bonding and breast-feeding.
In 2008 through optimumbirth.com.au I completed my study as a doula. Most Australians
have not heard of a 'Doula', they are very popular in countries such as the USA & UK. I
am excited to be one of the few doulas in Tasmania and look forward to supporting and
empowering women in Launceston.
I became a doula after having three beautiful children of my own, loving all 3 birth
experiences. My passion to encourage all women to have the best birth experience possible
for them began to grow soon after having my own children.
We have always lived in Launceston and are very settled here, we love all Tasmania has to
offer.
I am independent and self-employed, as your doula I am working for you, not your caregiver
or hospital. My experience as a labour doula includes supporting natural birth, water birth,
birth in the hospital, birth in the Launceston Birth Centre and birth at the home (with an
independent midwife present). I will support you in whatever type of birth you choose
providing there is a midwife present – as doula is not medically qualified.
If you are interested to know more please contact me, I would love to meet you and talk
more about what I offer, this would be a free consultation and there is no obligation.